You are receiving this email because of your current relationship with Your Computer Genius.
This is a quarterly publication — please be sure to unsubscribe if you do not wish to receive it in the future. If you are having trouble viewing this email, you can view it in your browser here.



YCG Newsletter | Volume 2 | April 2010
Dear Clients, Associates, Team Members, and Friends:
Welcome to the latest YCG Newsletter!

News from 2010 Q1
You know you can count on YCG to deliver the latest relevant technology news, but our biggest news this issue is another sort of delivery altogether — on Saturday, March 27th, 2010, at 11:41 pm,
Abel Bennett Turrentine
was delivered into the world, at home in Portland, Oregon. He weighed in at 8lbs 5oz, and was 20 1/4 inches long.


Get Yourself a Great Accountant
Phew, scheduling a
YCG Newsletter
for after baby AND before tax day 2010 was a BAD idea. Luckily, thanks to Brown/Armstrong (and their gentle-but-relentless prodding!) we finished what we needed to do at tax time. If you are in the greater Portland area, and need a great Accountant (don't we all!), check out
Brown/Armstrong
.
Your Computer Genius presents GlobalTeamGenius.com
As a fan of
Timothy Ferriss
and
The Four Hour Work Week
, we have started experimenting with extreme outsourcing ... which, given our entrepreneurial bent over here at YCG, ended up with
GlobalTeamGenius.com
. While this project is still in its infancy, we do have contracts in place and are able to deliver on the outsourcing via our Global Team Geniuses in Africa ... so let us know if there's anything you need done that can be online or remotely for $5.00/hour!
The details are subject to change, so please contact us to discuss.
Introducing YCG Newsletter Features...

As this YCG Newsletter continues to take shape, we have decided to introduce a "Features" section in each volume. This will consist of a featured client, a featured affiliate or partner, and a featured technology. Here's the first wave, and look forward to it as a standard part of future issues!
Featured Client:

Featured Affiliate:

Featured Technology:






AppraiserHelper



Earth Class Mail



OpenX

Your Computer Genius has been working on AppraiserHelper's best-in-class software solution for almost a year. We recently launched the public phase for Appraisers. Check it out, and if you know any Appraisers, send them a referral.

It's an wonderful database program and organizational tool—free for Appraisers— that was developed by working closely with a number of local Appraisers so that the final product would best fit the specific needs of Appraisers everywhere.

In the near future, Appraisers who use tho system will be able to accept orders for appraisals in their area directly within the system.

Earth Class Mail provides one-of-a-kind service with the reception of normal postal mail that they convert and deliver to you electronically through their automated and proprietary process.

When you sign up, you get your choice of addresses. Most major cities around the United States are supported for PO Boxes and many for physical street addresses.

If you are interested in having an electronic mail address of your own we would be happy to provide either a referral or offer an extension of our enterprise-level services to you.

Contact us and we'll work out the details.

Open X has transformed the competitive ad market, as well as the local administration of advertising banners and campaigns on any website.

We use it extensively here at YCG to manage advertising on our Clients' websites. It is fairly easy to learn, very robust, and quite powerful.

Installing OpenX will give you an unprecendented amount of control over the ad spaces on as many websites as you wish.

The community version of the software is free, but they also offer a hosted version and an enterprise version.

AppraiserHelper

Earth Class Mail

OpenX

YCG Feast Day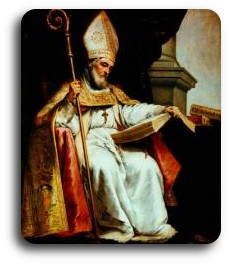 Every year Your Computer Genius celebrates the Feast of St. Isidore of Seville, Patron Saint of Computers and the Internet. His feast day is April 4th — so this year it fell on Easter Sunday!

St. Isidore wrote his Etymologiae, which was a work encompassing the entire knowledge of his time—ordered, condensed, and systematized—it was the Internet, or better yet, the Wikipedia of the Middle Ages!

Mailing Address Updates
If any of you missed the last issue or haven't gotten an invoice with the updated address recently, our mailing address has recently changed. Please direct all correspondence and remit all checks to:

YOUR COMPUTER GENIUS
14525 SW MILLIKAN WAY #13865
BEAVERTON, OR 97005-2343
Please Note: We will still take physical deliveries, and all barter and cash-equivalent payments at our Portland address — contact us directly if you do not currently have that address.

More Newsletters
Please
forward this newsletter to anyone you may think is interested in it
. Anybody can sign up for themselves at
http://yourcomputergenius.com/newsletter/
and personalized unsubscribe links are included in every email. You can also check out our
privacy policy here
and also
update your YCG Newsletter preferences here
. Thanks!
Cheers from Donal Turrentine and the Your Computer Genius Team!

Your Computer Genius | Consulting & Design |
http://yourcomputergenius.com
14525 SW Millikan Way #13865 | Beaverton, Oregon | 97005-2343
Telephone: (503) 383-9243 | Facsimile: (877) 350-3096
The YCG Newsletter and content is Copyright © 2010 Your Computer Genius. All rights reserved. The logos and trademarks contained herein are copyright and trademark their respective owners. Thank you!